Dear Friend,
I can't believe it!
It's been over 14 years since I taught my first "Millionaire Jump Start" training.
Thousands of people have attended it and used what I taught them there to create successful real estate businesses of their own.
Businesses that are making them money day after day, month after month, time and time again. Take a look at what some of them say: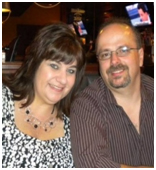 "We wish we would have found Lou's program first! We can implement this program right away when we return home and be successful. This is much easier to implement than anything else we've seen – especially for someone without experience, it's an organized program with step by step instructions."
- John Griffin and Shawnee Herr, New Paris IN
"Invaluable resource of learning to make money constantly with real estate. It shows the short cuts and cuts straight to the point of how to run a real-estate business."
- Kyle Shriver, Edwardsville IL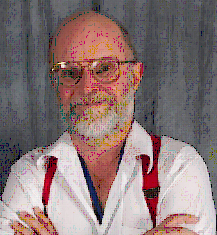 "This MJS event has given me the hope and motivation that I can do this and that I will do this. This is true training with homework and tests to keep you on track and motivated. And the education will continue forever."
- John Archer, Davie FL
"Lou provides information and systems that are the best in the real estate investment arena, CAHP and Path to Home ownership changes people's lives in ways other RE Investing Programs can't touch. Lou provides a complete system that fill in the blanks other gurus / seminars don't do. I also appreciate concept of helping others attain home ownership with CAHP."
- Larry R. Neal, Benton AR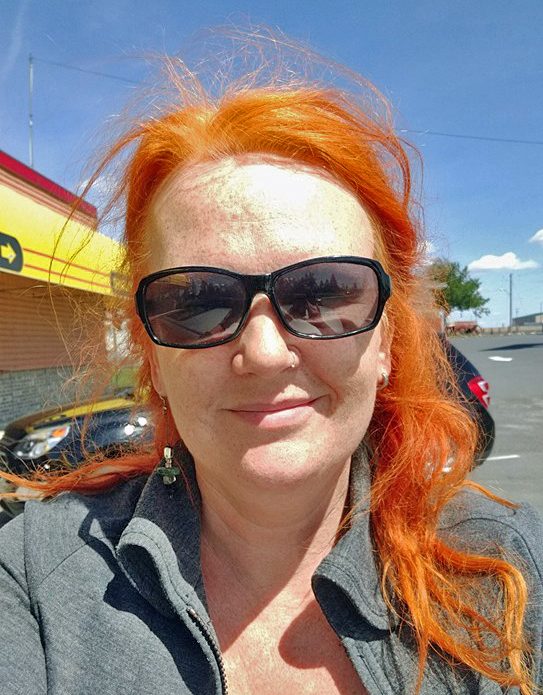 "I invested in Lou's training 20 years ago and to this day continue to use his forms, techniques, teachings and formulas for investing success. After purchasing "everyone else's" material under the sun years ago I have only used Lou's tried and true materials for over 15 years now and have done hundreds of deals over the years. It is my humble opinion that what he teaches IS the best money can buy if you want to do this business seriously. There is NO better financial investment that can be purchased to catapult you faster to financial freedom through real estate... There is NO better time than now to change your life and if you are hesitant I can tell you first hand that this program works, and your life is about to radically change. The teacher can only appear when the student is ready - only you are holding you back. Love you Lou and Staff & enormous thanks for all you have done for so many and the success domino effect you have created in so many lives. All my best!"
- Laura Violette, Atlanta, GA
That's just a small sampling of the people who have written me to tell me how they've benefited and are making money using the strategies I teach at Millionaire Jump Start.
And, as proud as I am about what my students have accomplished, I've learned so much more in the last year! And I'm making more money than ever with these new techniques and discoveries… secrets that I want to show you.
That's why I'm writing you today… to announce:
"THE 2019 PREMIER MILLIONAIRE JUMP START"
Which Will Be Held in Atlanta, Georgia at an Exclusive Location on
Friday, December 6th through Sunday, December 8th.
Starting at 8:30 a.m. sharp on Friday, you'll begin learning the new nuggets of gold that I have discovered in the last 3 months.
You see, I've bent over backwards to make sure this "Jump Start" is the most potent, money-making seminar you've ever seen.
In fact, I surveyed over 22,450 of my readers and students to find out what your biggest problems are when it comes to making money in real estate.
The "2019 Millionaire Jump Start" will solve all those problems and answer your questions!
What's more, you absolutely must make money (lots of it) from what you learn at the training or I don't want a penny of the puny tuition. In fact, I'm so confident that you'll be absolutely head over heels with the seminar that I'm making this outrageous guarantee:
Your Double-Protection, No-Fluff, 10x-Your-Money,
OUTRAGEOUS, 100% Guarantee!
Attend my seminar... If, once the seminar is over, you don't feel you've gotten much more than your money's worth, simply ask for your money back… I'll cut you a check for every penny of the tuition, right on the spot. What's more, if you don't have at least 5 ways to make an additional $10,000 within 90 days of the event, simply go to the back of the room, see our staff and they will give you a complete refund, plus an additional 10% for the trouble!
I'm going out of my way to make this crazy guarantee. But I'm willing to take that risk because I know I always deliver on my promises, and I trust you to not take advantage of me. You are "on your honor" so to speak.
Take a look at a small smidgen of what you'll learn at the "2019 Millionaire Jump Start":
* Money Making Secret #1: Getting Motivated Sellers to Call You!
No more calling unmotivated sellers and getting rejected more times than a geek for the high school prom!
I'll show you how for over 28 years, I've been able to get deals brought to me and motivated sellers hunting me down to give me their house.
* Money Making Secret #2: The Art of Structuring Deals!
I've been doing this for 40 years and I love to share how I get sellers to give me the house, a check and even a jet ski or two.
I'll even show you how to get sellers to take back financing, even zero interest and zero payments. How to use lease options for both buying and selling, getting an option on the property for big bucks and little down; as little as $10 to control a massive house and make massive profits. It simply doesn't get much better than this!
* Money Making Secret #3: Negotiating Secrets Revealed!
I love to negotiate, just ask Matt, one of my hand-picked coaches. We recently went to an estate sale and he witnessed me structuring a deal to buy the house and contents right there on the spot. I don't care if it is a million-dollar house or a $35-dollar taxi ride in some obscure Caribbean Island. Everything is negotiable, and I will show you how to get the best deals.
* Money Making Secret #4: Trusts Simplified!
A little confused on this entire Trust thing? Why to do it? How to do "Subject-To" safely? I'm going to show you my new fundamentals of Trusts training that will simplify the concept of Trusts, so a 9-year-old child can understand it.
Trusts give you the ability to buy and sell property without being exposed to liability and also give you legal ways to get around issues with banks.
* Money Making Secret #5: Develop a Plan for Success in Real Estate.
The wealthiest man ever to walk the earth left clues for us on how he amassed his great wealth and kept it.
The key to his fortune was simple. He had a plan and he worked it. I'll show you the secrets of this incredible skill that has not only made me a huge amount of money, it will make you millions as well.
I'm one of the few who's willing to share this amazing secret with you! You'll leave with your own business plan ready to start on Monday!
These are but a small sampling of the mysteries of real estate investments I'll reveal. I have so many things to share at this Real Estate Investment training it would take many more pages to tell you everything you'll learn.
Whew!!! It gets me super-excited just writing about it all!
Any one of the above little-understood methods and techniques could mean the difference between your greatest success and your worst failure.
This Jump Start isn't some shallow skim-over-the-topics deal like a lot of other so-called experts talk about. There's no way I'd have lasted 40 years in this business and maintained such a stellar reputation if I was teaching people BS!
I'm going to go in-depth, detail by detail, into how to use and apply all of these techniques… whether you already have a real estate business or you're just getting started. Either way, you'll go home with the knowledge of how to do just what I do, and more.
You're going to go home with a plan – a plan created specifically for your business. I call it the:
"Street Smart Action Plan"
It a "Success Action Plan" that will allow you to start implementing what you learn at the Jump Start the minute you step back into the office on Monday morning. Here's how your "Street Smart Action Plan" will work:
As we cover each topic, you'll want to pay special attention and consider how it will apply to you. You'll be asked during the event to stop and write down how you can use this topic in your business. Then you'll be asked to set long-term, short-term, and mid-ranged goals to be able to apply the topic to your business.
You'll then break each goal into "Action Steps" and set deadlines for those "Action Steps". Next, you'll prioritize these "Action Steps" so that when you step back into your office on Monday, you'll know exactly what to do first in order to use what you've learned at the boot camp.
It's really a very simple thing to implement – and by doing it I think you'll find you'll get more from the "2019 Millionaire Jump Start" than you got from any previous seminar you've ever attended.
You've absolutely got to get to this training.
Make no mistake, the Jump Start is an event where you get trained and worked. You aren't going to sit there with your little notepad and just listen to some fancy guru-speaker show-off and sell their stuff.
At the "2019 Millionaire Jump Start" you're going to be trained, schooled, and taught 'til you're blue in the face.
Unlike some of the other events you may have heard of, where the "guru" sneaks away during the breaks and meals to have time by his or her self and is virtually inaccessible. At THIS boot camp, I flat-out WANT you to corner me and ask me (or my guest experts) questions. In fact…
I WANT you to join me for lunch, or dinner and pepper me with question after question! I'll strain my brain in every way to answer any conceivable questions you have. Grab me at the breaks… grab me whenever and wherever you can – I'll be available!
But don't just talk to me. Pick the brains of my team of investing and deal structuring experts, they'll also be at your disposal. And also realize that some of the best opportunities for you at this event will come from networking with all the other attendees.
My experience has been that some of the most valuable contacts I've ever made came from networking with other attendees… these contacts are priceless.
In fact, I can honestly say that some of my best friends in the world and most-trusted business associates are people I've met at seminars.
"What If You've Been Investing in Real Estate For Years, Why In The World Would You Attend This Millionaire Jump Start?"
Simple. Your income will improve.
Many of my students are not pleased with the level of their business right now.
For example, if you're doing well financially, you want more time off.
Or maybe business is too up and down all at the same time.
My question to you is: What will you do about it?
I want to make the next 12 months your best year ever in.
Now don't you think your business could use a few extra thousand dollars per month, per week or per day?? Let me show you how to do it!
What is it worth to you to spend three full days with me and my dream team?
You get to pump us full of questions, pick our brains, keep us up late at night breaking down your latest deal.
What is that worth??
Frankly, three days of my time, away from my office, not doing my own deals, it can get expensive. I get over $15,000 for one day of consulting.
I have tens of thousands of users of my Whole Enchilada® System in all 50 states, Canada and 10 more foreign countries.
And I have spawned or inspired a number of knock off artists and 'Johnny-come-lately' fakers who are frankly stealing my paperwork, ideas and Real Estate Investment Training but don't have my over 40 years of experience.
These people are selling unproven, untested ideas, NOT my truly battle tested Real Estate Investment Training system.
In fact, I'll bet you the biggest Lobster you can find on a Vegas Buffet that they'll be here today and gone tomorrow, while Street Smart® just keeps creating millionaires' day after day.
I'm so confident you will be totally and completely satisfied with this 3-Day event, I am prepared to give you an unheard-of guarantee that nobody else is willing to give.
The I Don't Care What I Have To Do
To Get You Here, 110% No Questions Asked,
the Louis Brown Personal Guarantee!
If my wife, Janice, reads this she's going to kill me!
But I want to see you at this event. I know you'll profit from this Real Estate Investment Training like none other available.
I'm looking for raving fans to tell others about it. That's why I'm prepared to make you this special guarantee.
Attend this Real Estate Investment Course event and if at the end of 3 days you have not discovered 5 ways to make an additional $10,000 within 90 days of the event, simply go to the back of the room, see our staff and they will give you a complete refund, plus an additional 10% for the trouble!
Let's see someone else make an offer like that and stand by it!!
So what is it worth to have the real deal, the original?
I want you in the room, learning, sharing and growing... and later raving to your friends how good it was.
I'm even going to sweeten the deal…
I'm going to give you $896 off this Real Estate Investment Training. Yes, you read this right, this is not a typo. I'm giving you 90% off because I want you there!
And you can bring a spouse or partner for FREE!
IT TAKES ACTION TO GET WHAT YOU WANT IN LIFE AT A MERE $99
THIS IS PENNIES COMPARED TO THE PROFIT YOU'LL EARN.
Pennies for all of the secrets I'm going to share with you over 3 jam-packed days of Real Estate Investment Training.
This includes your "Millionaire Jump Start" Real Estate Investment Training manual and all class materials.
The difference between the successful and unsuccessful is ACTION.
The top dogs in any business know they need to take action NOW to be successful. Don't end up as the broke and miserable of the world who are sitting there hemming and hawing, wondering what happened to their lives!
So my question is which one are you going to be?
A successful Real Estate Investor who recognizes a great opportunity or someone who is going to "wait and see" and lose the chance of a lifetime?
For immediate service, you can call the office at 1-800-578-8580 from 8 AM to 6 PM eastern time and ask for the special Street Smart® deal.
There are only a limited number of seats and frankly we don't expect them to last long.
So, don't delay, take action now in your life to attend this 2019 Kickoff special event.
Look, it'd be a crime for you not to be here and learn this new information as well as get your specific questions answered and problems solved.
You know, I honestly don't know of any other "guru" who works as hard as I do to be accessible, open to questions, and just plain kind enough to make myself available to you.
Quite frankly, I don't see myself as a "guru"… I just see myself as someone who's been given some gifts – someone who has a responsibility to touch as many lives as possible. This is one way I intend to touch your life.
Sure, you have to pay to come. You have to get on a plane, get a hotel room and come to one of the FUNNEST cities in America. (Let me get you a hanky).
But what you're paying is a pittance compared to what most of these other "gurus" charge… $3,500 up to $25,000. You're paying less that what it cost you to take your family out for a nice dinner and a MOVIE!
PLUS, you're getting way more in value!
Listen, this isn't a "regular" seminar – a seminar your typical "guru" puts on. This is an event where:
=> You'll Be Virtually Lavished With Attention From Me & My "Dream Team" of Experts.
=> We'll Stay Up Until The Wee Hours Of The Morning If Need Be In Order To Answer All Your Questions.
=> I Personally Am Going To Slave Over You To Make Sure You Learn What You Came To Learn.
Essentially, I'll be there for you.
What is it worth to you to?
Can you really put a price on it? For a measly $99 dollars you'll be able to completely master a skill that will bring you lifelong benefits. Don't you think you owe it to yourself to be at this Jump Start?
Of course you do, so call and register right now or click the option below:
1-800-578-8580
With Warmest Respect and a Big Fat Yeah Baby…,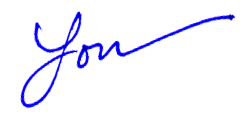 Lou Brown
P.S. Just to make sure you get all your questions answered, the last hour of each day will be spent in a "Question and Answer" session… feel free to ask whatever questions you'd like – no problem.
P.P.S. There is also a VIP option which is a little more out of pocket, but it's well worth it. Take a look at the chart below to see the benefits!
Now Let's Take A Look At The Logistics